The Google Play Store is a platform where you can find and download many popular apps today. The platform features a lot of Android apps and games that you can enjoy or make your digital life easier.
There are a lot of premium apps and games at the Google Play Store that require you to pay Google Play credits to download them.
If you don't have plans to pay for these apps, there are a lot of ways for you to earn Google Play credits for free. Check out the guide below to learn how to earn for free.
Earn Free Google Play Credits with Google Opinion Rewards
Discover GrabPoints
Learn About the FeaturePoints App
How Swagbucks Lets You Earn Credits
How to Maximize Your Earnings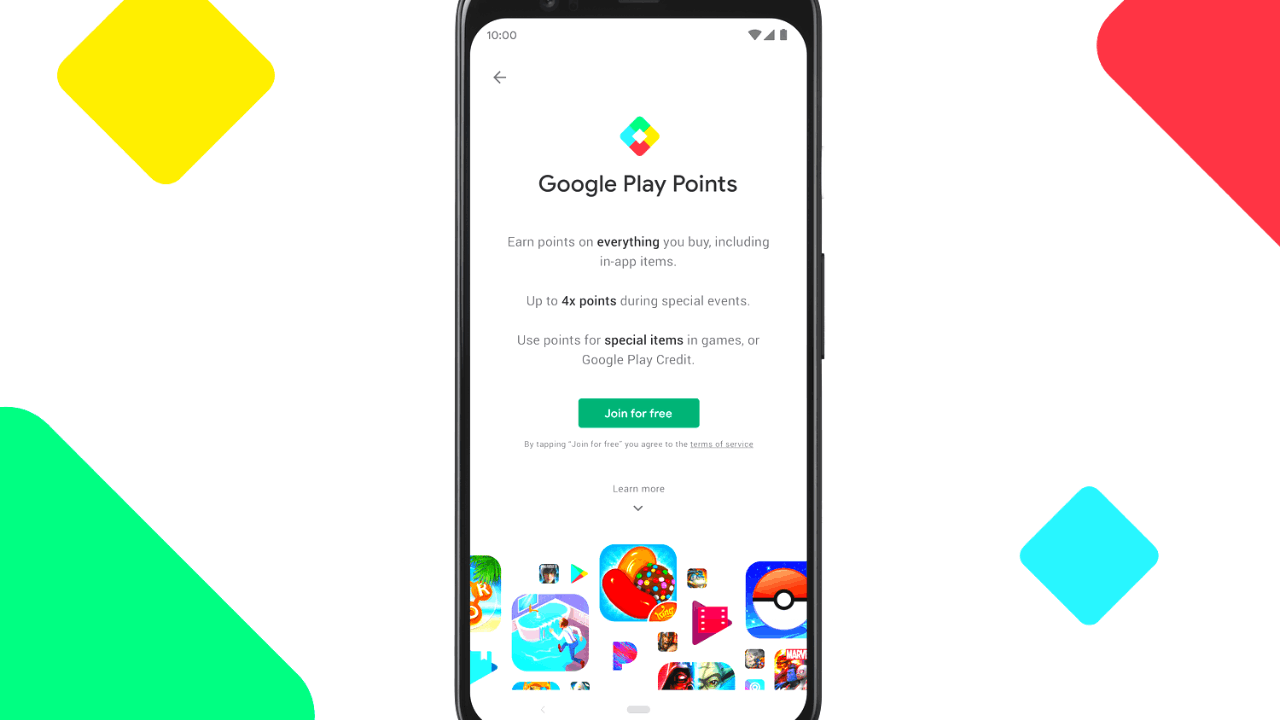 Earn Free Google Play Credits with Google Opinion Rewards
One of the most popular methods for earning free Google Play credits is through the use of another app by Google called Google Opinion Rewards.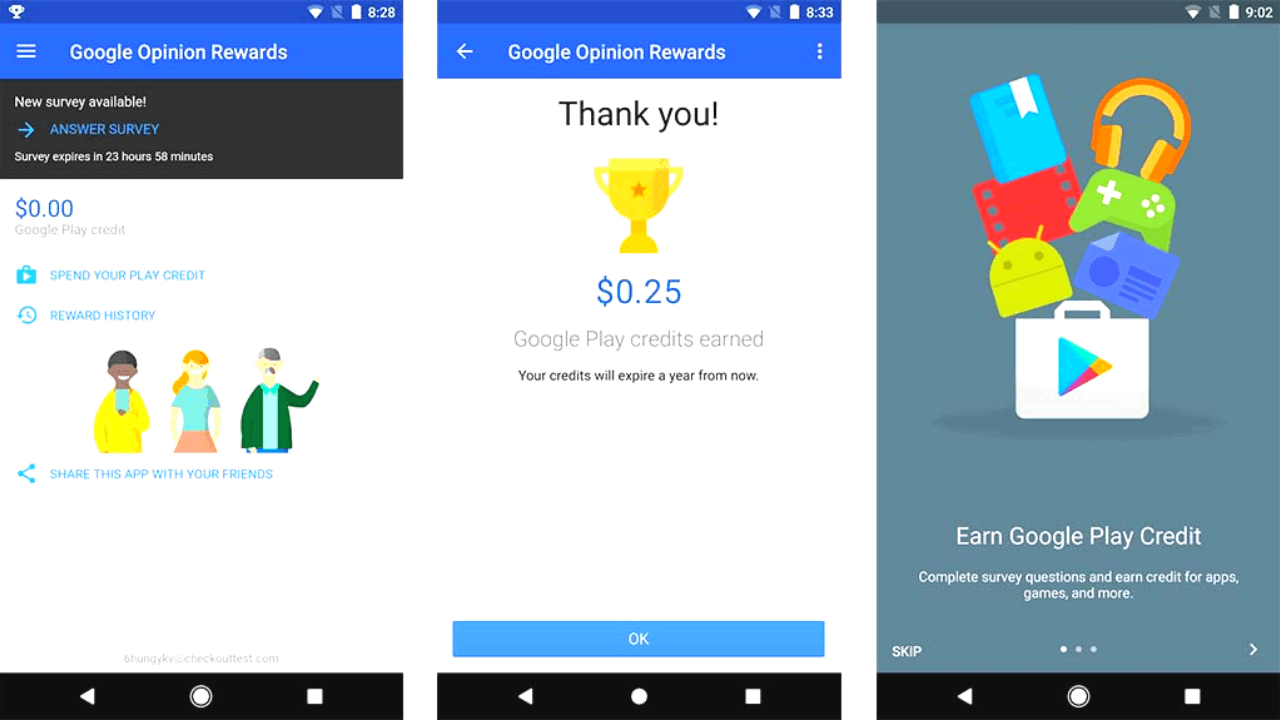 This app promises an opportunity for you to earn gift cards, Google Play credits, and even PayPal cash by simply completing online surveys. Each survey will only take around a few minutes for you to finish and some of them don't even take a minute.
Google's reputation as one of the most trusted companies should give you the confidence that this app will never scam you out of your money.
All you need to do is to download the app at the Google Play Store, sign up for an account, verify your payment preference, and provide the basic information asked on the app. After signing up, you will receive online surveys soon to start earning free Google Play credits.
What You Need to Know About Google Opinion Rewards
The very first thing that you need to know about Google Opinion Rewards and the credits you can earn from it is that it offers very simple and short surveys, which means you can spend the shortest amount of time possible earning credits.
While the surveys may be short, the number of surveys can vary which can affect the way you earn. The best way for you to receive as many surveys as possible is to allow the app to access your location as this has been proven to be an effective strategy.
All of your answers are anonymous so you won't have to worry about the security of your private data. Lastly, you can only withdraw the money you have earned if you hit the minimum withdrawal amount of $2.
Discover GrabPoints
Another great way to earn Google Play credits legitimately is through an app called GrabPoints. GrabPoints work similarly to Google Opinion Rewards but offer a variety of options for you to earn credits.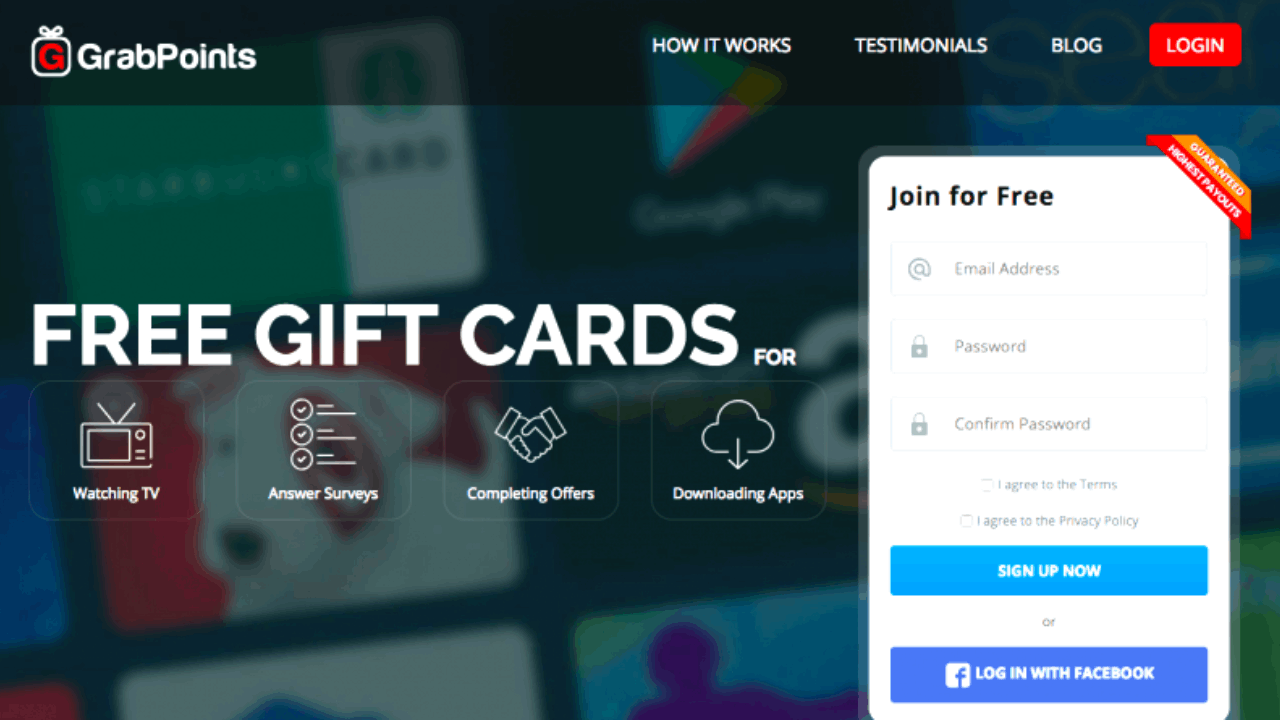 Those who are not fond of answering surveys can choose to use this app instead. GrabPoints allow you to earn credits or points through online surveys as well as through watching videos, downloading other apps, and referring your friends to try the app.
Download the app and start using it so you can earn points. Once you have enough points, you can then convert them for Google Play credits.
You can also withdraw the amount through PayPal or Skrill. Take note that the point conversation can vary a little bit but most of the time, 1,000 points is equivalent to $1.
How You Can Earn Credits Using GrabPoints
If you choose to earn through online surveys, you need to answer different surveys as truthfully as possible which will then be sent to third-party providers that rely on such surveys for their products and services. You can also get paid by simply watching videos as many times as you want.
There are a lot of videos to watch based on categories so go ahead and choose the category of videos that you are most interested in so you can start earning. Apart from answering surveys and watching videos, you can also download other apps and provide them with reviews.
Many of these apps are still in the beta stage which requires your feedback. Once you play these apps and provide them with feedback, you'll receive rewards. You can also refer your friends to download and use GrabPoints to earn more credits.
Learn About the FeaturePoints App
If you ever need to earn cash online or help you earn Google credits for your games and other apps, you should check out FeaturePoints. FeaturePoints is an app that provides opportunities for you to earn money as well as credits online.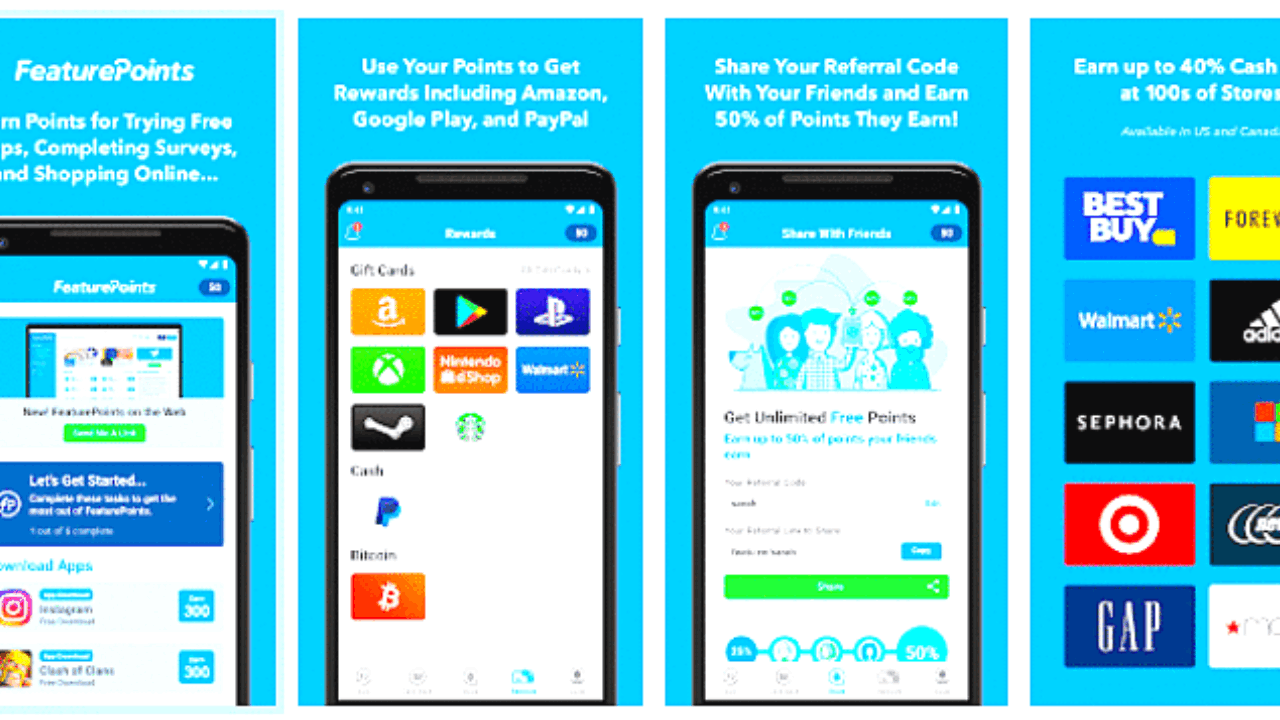 Many people use this app as a way to get free Google Play credits through answering surveys, cashback when shopping online, referring their friends, and watching videos on the platform. Some contests happen regularly that offer a lot of rewards including cash and other prizes.
One of the main methods of earning through FeaturePoints is by answering short surveys. While the number of surveys depends on your region, you still have other opportunities to earn such as watching videos or downloading apps for you to play games.
The best way to earn credits on this app is through referral so make sure you invite your friends to join the app.
Discover How You Can Download FeaturePoints on Your Phone
Having FeaturePoints on your phone is so much better since you can answer surveys, play games, or watch videos while you are stuck in traffic or on your way to work.
To download the app on your phone, head over to the Google Play Store or the Apple App Store depending on your mobile device. Search for the name of the app and tap "Install" or "Get" to begin downloading.
Wait until the app is fully installed before you tap "Open" to launch it. It will also ask for several permissions so be sure to accept them. Be sure that you have also updated your phone to its latest version to avoid any issues.
How Swagbucks Lets You Earn Credits
Many of us do a lot of activities on the internet, so why not do those things and earn money for your Google Play credits? Swagbucks is an online program where you get rewarded through online activities.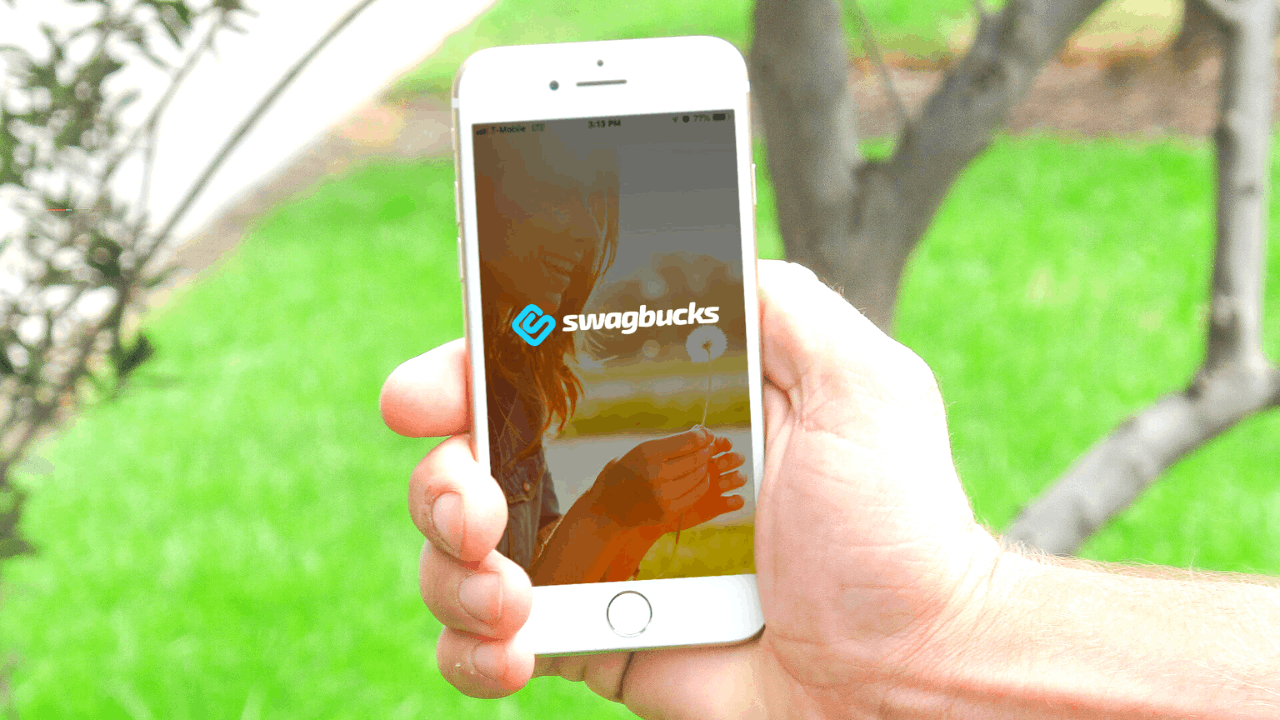 These activities can include answering surveys, watching videos, purchasing things or shopping online, searching the internet, finding amazing offers, and more. Check out the official website and sign up for free to start earning.
Once you have an account, you can start earning by participating in the different activities that you do online. You can earn as much as you want depending on how much effort you put into the program.
Users can earn around $25 to $100 in PayPal cash, gift cards, or Google Play credits every month.
Ways to Earn Credits on Swagbucks
There are a lot of ways for you to earn on Swagbucks. First, you can earn points through cashback when you shop online on popular sites like Amazon, eBay, Walmart, Starbucks, Best Buy, Target, and more. You'll earn points for every dollar you spend.
Another quick way to earn points is by answering surveys which will also give you gift cards. You can earn around 100 to 300 points for every survey that you answer. You can also watch online videos with topics ranging from food, current news, politics, sports, fashion, and more.
Activities like browsing the web and searching for different things can even help you earn Swagbucks points. You can even play online games and get points every time you play the game. You can then convert the points you've acquired to PayPal cash or gift cards or Google Play credits.
How to Maximize Your Earnings
If you use or download all the recommended apps in this guide, you will spend a lot of time answering surveys, playing games, watching videos, and all those activities needed to earn.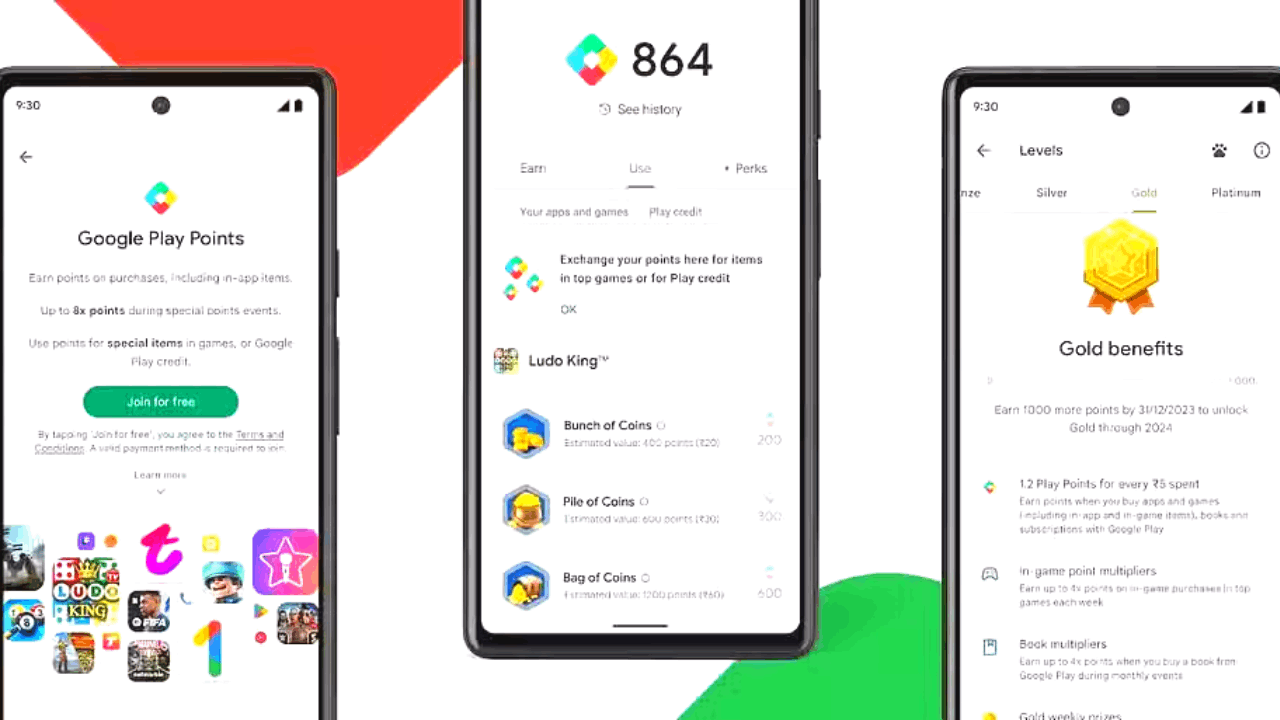 Here are some ways for you to maximize your earnings while also helping you optimize your limited time.
First, you need to download all the apps or sign up on the official website so you can start working on them immediately. You also need to set aside a few hours to do all these activities every day.
Make it a habit to spend a few hours working on the surveys on all of the apps and do them all in one go.
Don't Forget to Refer Your Friends
You should notice by now that there is one common theme to all of the recommendations mentioned above.
Always refer your friends on the app using the referral code so they can join you on your journey to earning free Google Play credits.
The more referrals that download the app or join the program, the more you get to earn as well. Be sure to send the referral code or link to all of your friends.
Conclusion
You can use any of the recommendations mentioned above so you can start earning free Google Play credits. If you truly want to earn a larger amount, be sure to download all of them and take time in answering the surveys and fulfilling all the other tasks.