In today's digital world, there is a streaming service for almost every type of content. If you are a fan of thrilling horror or supernatural titles, there is the Shudder platform. If you love anime shows, the Crunchyroll streaming service is just for you. Platforms like Netflix, Amazon Prime, Hulu, and Hotstar offer. wide range of content.
But what about sports streaming, particularly watching football? The football season 2022-23 has already started with matches in major leagues including Premier League, Serie A, Bundesliga, and La Liga already played, and the 22nd edition of the World Cup is just around the corner. This is where DAZN comes in.
DAZN is a sports streaming platform that allows users to stream and watch a number of sports, including football. With over 8 million subscribers worldwide, DAZN brings you the best live matches from some of the biggest leagues in the world. Let's dig into the DAZN app's details to learn more about key features, pricing, and how to use it.
About the DAZN App
What Can You Watch on the DAZN App?
How to Watch Soccer Via DAZN?
Downloading and Creating a DAZN Account
Subscription Plans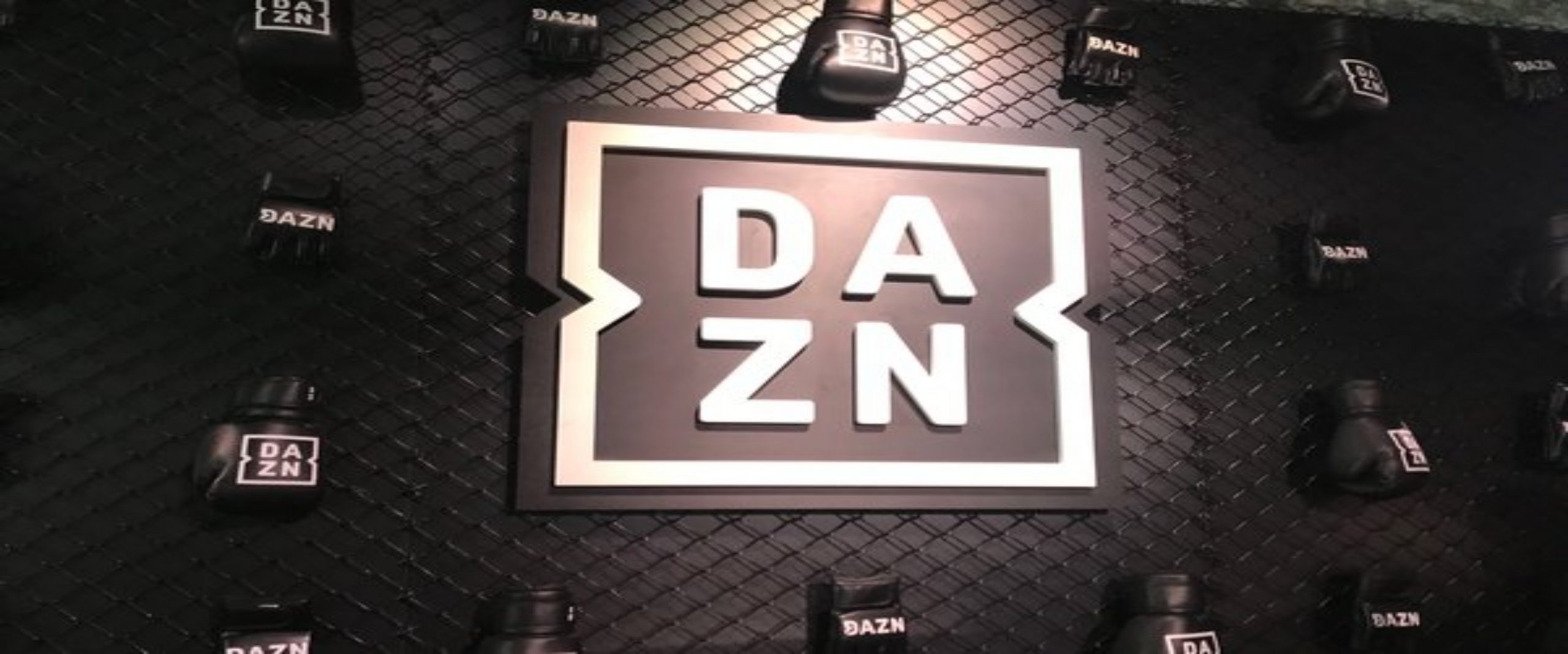 About the DAZN App
DAZN is an online television service that offers both live and on-demand streaming of sporting events from around the world. From major league football and baseball games to boxing, rugby, and UFC, DAZN offers a handful of sports to watch online.
While DAZN has become a household name in the live sports streaming industry, what stands out is the fact that it's not limited to just sports.
The app also has plenty of movies you can watch once you are subscribed to the platform. Unfortunately, the platform does not feature TV series titles, but there are plenty of movies and sporting content to keep viewers busy for a very long time.
The concept of the app was introduced in only three countries at first – Austria, Germany, and Switzerland. But, DAZN soon spread to Japan like wildfire. As of 2022, DAZN has been helping people watch their favorite sports from more than 200 countries and territories.
The Revolutionary Cross-Platform Availability
The best part about this platform has to be its cross-platform availability. You can watch all the content from your computer or mobile devices (Android and iOS) and even your tablet.
DAZN is also compatible with Amazon FireTV, Apple TV, and Google Chromecast, among others. As long as you're connected to the internet, there's no way for you to miss out on all the action.
All you need is a subscription, which we will be discussing later. And once you have a subscription, you can watch a live stream of any football game on your preferred device. Also, users can watch archived games on their computers or mobile devices.
What Can You Watch on the DAZN App?
If you love to watch sports, then DAZN is the perfect service for you. Whether you want to watch NHL, NFL or MLB live, or you want to catch the latest MMA fight or the event's highlights, DAZN has it all. In fact, currently, DAZN has more than 8,000 sporting events in a year for viewers to watch either live or on-demand.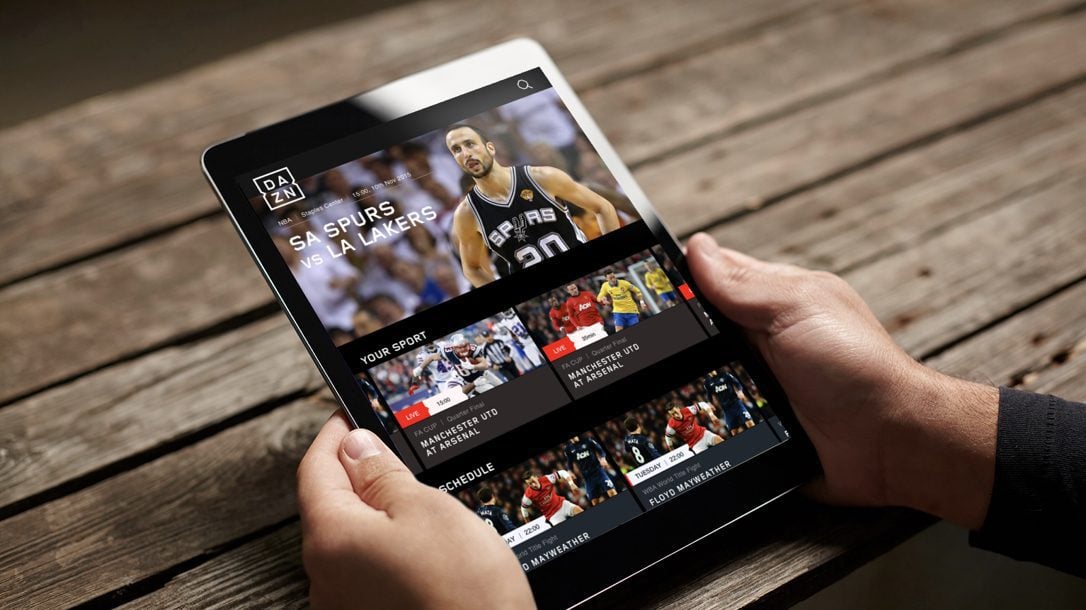 The absolute world-class lineup includes the National Football League (NFL), the Japanese Baseball League, basketball games from around the world, UFC, One Night, Caribbean Premier League, F1, Formula E, and even the Olympics. Viewers are spoiled for the choices on the platform.
In June 2021, DAZN also reached an agreement with Matchroom Boxing, according to which the platform will be able to live stream Matchroom's boxing matches.
When it comes to football, viewers are going to be overwhelmed with what the DAZN has to offer. Whether you prefer EPL, LaLiga, Serie A, Bundesliga, or Ligue 1, DAZN has everything on its plate. Users can also make use of the platform to enjoy the FIFA World Cup 2022 Qatar. For a football devotee, there is nothing better than to watch the greatest football festival live.
The DAZN Soccer Show
DAZN is very soon announcing its very own interview and conversation show titled The DAZN Soccer Show. The global show will be available in all the countries and territories where the platform is available.
With the sport's most trusted voices and opinion-makers, The DAZN Soccer Show is set to give viewers an in-depth look inside the football world.
Promising new content almost every new day, the show aims to establish DAZN as the go-to destination for men's and women's soccer fans worldwide.
How to Watch Soccer Via DAZN?
DAZN has acquired streaming rights to some of the major sporting events going around in the world currently. Also, it is in talks with several other sporting companies to serve its viewers with the best sporting action available. What matters most, though, is how viewers can watch the games on DAZN.
It is pretty simple; the platform is subscription-based, and once you purchase the subscription plan, you get access to every program available on DAZN.
All you require to do is get the app from Google Play Store or Apple App Store. The app is available on both platforms for free download and installation.
If you are planning to watch soccer via DAZN on your computers, you can simply go to the official website of DAZN and log in to your DAZN account. Once logged in, you can get unlimited access to all the content.
Connect With a VPN Network
The platform is available in more than 200 countries around the world. However, not all contents are available everywhere.
Like many other streaming platforms, the content that DAZN delivers varies from country to country. For instance, if you have an account in the United States, the content will change depending upon your location.
That is, of course, a downside of the application, but not if you have the right tool with you. A VPN service is necessary to access your favorite sports, whether traveling for business or on vacation. Once you're logged in with a VPN, you will be able to unblock all the geo-blocked content as well.
Downloading and Creating a DAZN Account
As mentioned above, the app is available on Android and iOS platforms and even on the web. Android device users can go to the Google Play Store and search "DAZN" in the search bar, while iOS users will search the same app name on the iOS App Store.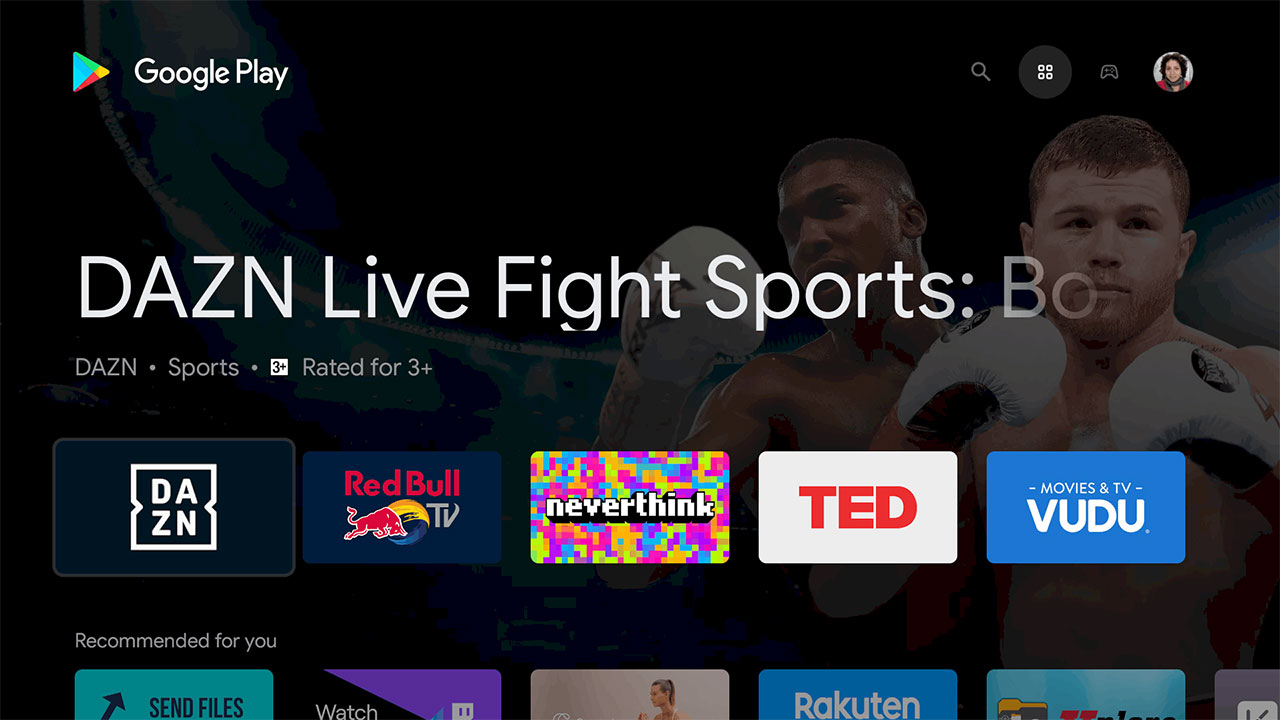 The correct app will have "DAZN" written in white font inside a box that will be clearly visible and distinguishable. Once you have found the app, just tap on the Install button.
Once you have downloaded the app, you will have to create an account, which you can do by clicking on the 'Sign Up Now' tab. There are three steps to setting up the account, which includes giving your details, providing financial details, and confirming the account creation process.
You can create an account using your Gmail or any other email account.
Checking the Compatibility of Your Device
It's important to know that the Android operating system requires devices to be running Android 5.0 or above. However, the download size of the application is 23MB, which is very small, and it should not be a problem for the app to get space on your device.
When it comes to iOS devices, the size of the app is 89.8MB., and it requires iOS 13.0 or later for the app to run without any hassle.
Subscription Plans
Like any other streaming service, there is a certain amount that you have to pay for the services. And the platform's pricing model can be a little confusing as, besides the basic subscription plan, viewers are also charged for various pay-per-view events watched on the platform.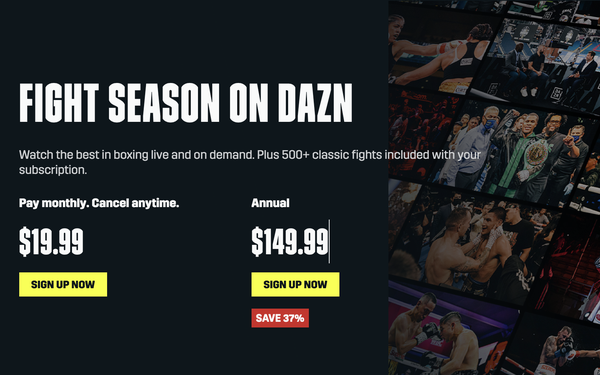 Besides the pay-per-view events, the basic subscription plan costs viewers around $19.99 per month. However, if you plan on paying the fee for the entire year right away, you will only have to pay $149.99. In a year's time, you will have saved around 90 bucks by paying in one lump sum instead of monthly.
It is worth noting that the above-mentioned prices are subscription plan costs in the United States only. The prices, as well as the contents available, may vary from country to country.
One annoying thing about the DAZN is that it offers no free trial, so once you are committed and have paid for the services, you must go through the cancellation process if you want to end your subscription.
The DAZN Betting Platform
DAZN has signed a historic deal with Pragmatic Group, and promises to launch a game-changing betting landscape. As per this deal, the group will introduce and operate a betting service under the brand name DAZN BET.
With this service, the viewers will also be able to bet during the live streaming of games.
DAZN is also planning to introduce additional features that allow viewers to chat online while enjoying the game and organize watch parties.
The Bottom Line
The thrill of watching live sports is one of the best things about being a fan. But if you are a fan of multiple sports, the cost can quickly get out of hand. However, with streaming platforms like the DAZN, viewers will get to enjoy major sporting events from around the world at a comparatively lower price.